Gorgeous doll Lottie sets realistic standards for girls
Thank you to Mummypages.ie for this wonderful review of Lottie. Read the full review here:

Parents are becoming more concerned with enforcing a positive body image in their children, especially girls. We've known for a long time that dolls like Barbie, Cindy and even Bratz build up an unrealistic image of female beauty from an early age. With tiny waists, long legs, and heads way too big for their bodies, it was about time a new doll was brought onto the market.
Toy Company Arklu has launched a new fashion doll, Lottie, who is cute, pretty, and addresses the concerns of parents. Lottie is for girls aged 3 – 8 and returned to good old-fashioned creative and imaginative play.
Unlike other fashion dolls, there is no pushing the envelope with adult agendas. There are no scantily-clad clothes, high heels, tattoos or makeup. Many parents have been concerned that dolls, like Barbie, encourage negative body image, and increased perception of premature sexualisation. Lottie is a girl doll, designed for girls. Best of all, she is really sweet and lovely for girls to play with.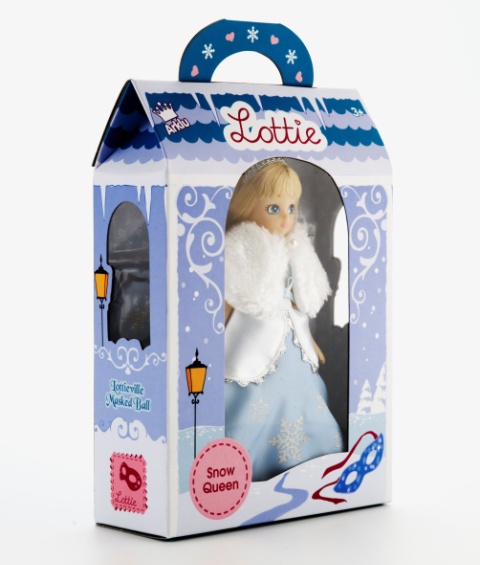 Lottie's body is 'childlike', which is to be expected as she is aged nice. Her dimensions (with the exception of her head) are based upon those devised by leading academic. Her distinctive height of 7" (18cm) sets her apart from other fashion dolls; she's super cute and very easy to carry around.
Her hair doesn't tangle easily and is of the highest quality. Her clothes and accessories are lifelike with fun details like detachable Velcro patches on the clothes. Accessory packs include a picnic set, dressable Biscuit the Beagle dog, as well as detachable Velcro pony race winner rosettes. A background story comes with each doll to encourage imaginative roleplay.
The complete range of Lottie dolls and accessories are available now at leading retailers and specialty stores, and online a 
www.lottie.com
 and Amazon.
---
Share this post
---
---
---
---